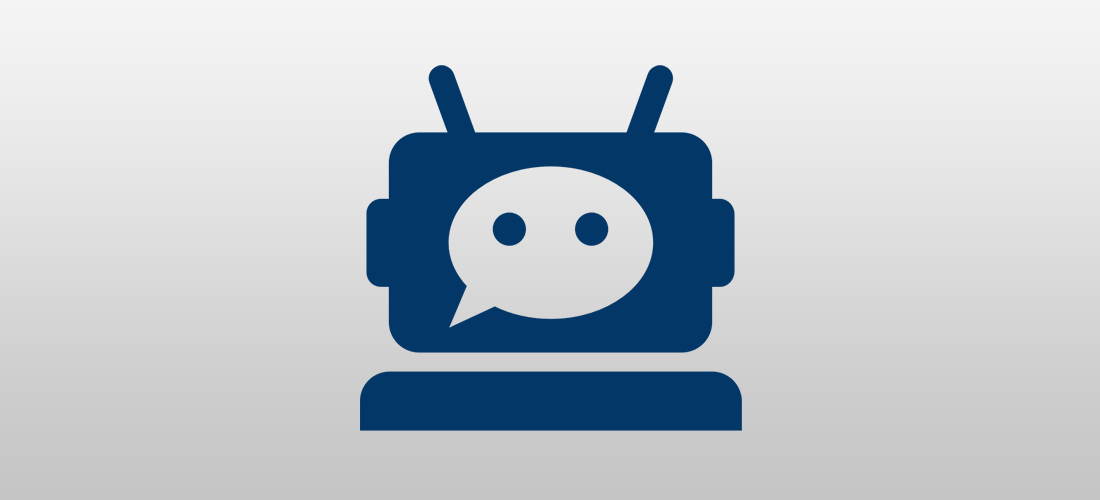 21 Jul

A Chatbot Icon

Now there is all this hype surrounding chatbots for messenger platforms like Facebook Messenger, Slack, Skype, Telegram, and others. With Toni, the Football Chatbot we jumped on that train as well and we are pretty sure this is just the beginning. We don't think that mobile apps will vanish though, as for a lot of things a nice graphical user interface (UI) is still the better solution than a bot.

But have you ever wondered whether there exists a nice and simple icon, symbol or logo representing chatbots (or short: bots)? Actually there isn't, or at least we haven't found it. There is the Robot Face emoji ?  that is part of the unicode standard, but that doesn't really stand for chatbots and doesn't scale well to higher resolutions and looks different on every platform (iOS, Android, Facebook, Twitter, etc.). So guess what, we set about creating a chatbot icon. And … *drum roll* … here it is:

This work is licensed under a Creative Commons Attribution-NoDerivatives 4.0 International License.